Soft N' Cushy has researched and tested countless plows and manufacturers. SnowEx always comes out on top.
Get fitted for the right SnowEx Plow at Soft N' Cushy Auto.
The SnowEx Plow, owned by Douglas Dynamics Inc., (they also own Fisher, Blizzard, Western and Henderson) has been a huge hit since its first introduction in 2015.
One of its secrets is the revolutionary Automatixx™ Attachment system. This power-assisted attachment feature makes plow hook-up effortless. Removable receiver brackets also provide exceptional ground clearance when the plow is off the truck.
Plus, all parts and labor come with a two-year warranty.
SnowEx has a variety of models to suit every need — read on for an overview, find the right model with SnowEx PowerMatch, and get a quote!
SnowEx PowerMatch Request a Quote
---
SnowEx® HDV™ V-Plow
Built like no other plow on the market, the HDV V-Plow the plows boast 16-gauge flared moldboards that are reinforced by two robust angled power ribs. Your choice of 8'6" or 9'6" blade widths. Double-acting angle cylinders, trip-edge protection, adjustable center cutting edges and responsive direct lift, round out the many advantages of these feature-packed V-plows. Available in either durable powder-coated mild steel or rust-resistant stainless steel.
POWER PLOW™ Adjustable-Wing
The SnowEx® adjustable-wing POWER PLOW™ offers extreme versatility to meet any condition. Expand the snowplow width by expanding the wings outward and increase carrying capacity by angling the wings forward, independently or simultaneously - all at the push of a button. Angle the blade's leading wing forward and its trailing wing extended to create the ultimate windrowing machine.
Or carry up to 30 percent more snow with every pass, in scoop mode.
Heavy-Duty SnowEx® Snow Plows
Best for commercial contractors outfitting larger vehicles with heavy loads. Power ahead with a 31"-tall steel blade. Heavy-Duty SnowEx plows feature a formed base channel for extra stability. Vertical ribs, two angled Power Ribs, and massive quad design provide added strength to prevent blade twisting, even under the most punishing winter conditions.
Light-Duty SnowEx® Snow Plows
The SnowEx® 6800LT and 7200LT Light-Duty plows provide all the features of our professional grade plows in a package designed specifically for Jeep® vehicles, SUVs and compact pick-ups. Light-Duty SnowEx meets vehicle weight requirements without sacrificing performance. Best for half-ton personal plowing and light commercial jobs.
SnowEx® Scrape Maxx™ Down-Force Kit
The Scrape Maxx™ Down-Force Kit is an exclusive accessory that gives SnowEx® plows the ability to apply downward force to bust through hard-packed snow and maximize to-the-pavement scraping performance. Although every SnowEx plow is enabled with this ability, the Scrape Maxx feature offers the ability to adjust and control the amount of force.
SnowEx UTV Plows & Spreaders
Even when it's below freezing, the SnowEx® line of UTV plows performs above expectations. Battle tough snow with straight blade and v-plows. They're heavy-duty AND lightweight, so they're compatible with a wide range of UTV models.
We've got the back of the UTV covered, too. Plows like the new SnowEx® V-PRO™ SP-2000 will turn your UTV into a snow and ice control powerhouse.
Automatixx® Heavy-Duty SnowEx® Snow Plow Attachment System
When every minute matters, the revolutionary Automattixx® snowplow attachment system allows you to hook up your snowplow quickly and easily—all from the driver's side of your vehicle. A power-assisted attachment system ensures you can hook up and get rolling in no time, while removable receiver brackets provide exceptional ground clearance when the snowplow is off the truck.
Regular-Duty SnowEx® Snow Plows
The SnowEx® 7600RD and 8000RD are engineered to meet vehicle weight ratings and deliver powerful performance. Strong and lightweight, the high-strength steel components of this build Ideal put less stress on your truck than heavier plows. Key features include a 6 ft wide high-strength steel blade, responsive direct lift, and convenient removable receiver brackets. Best for personal plowing and light-duty, half-ton pick-ups.
---
Related Products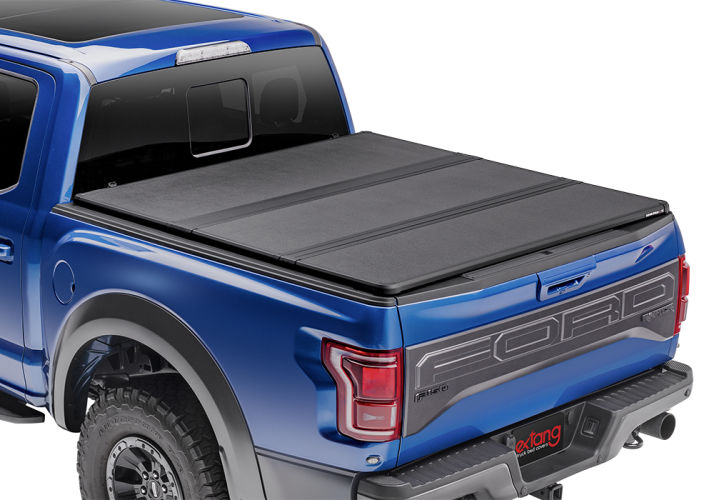 Tonneau Covers
Truck bed tonneau covers from Extang, Retrax, and Undercover; including the SolidFold and Lux.
Check it out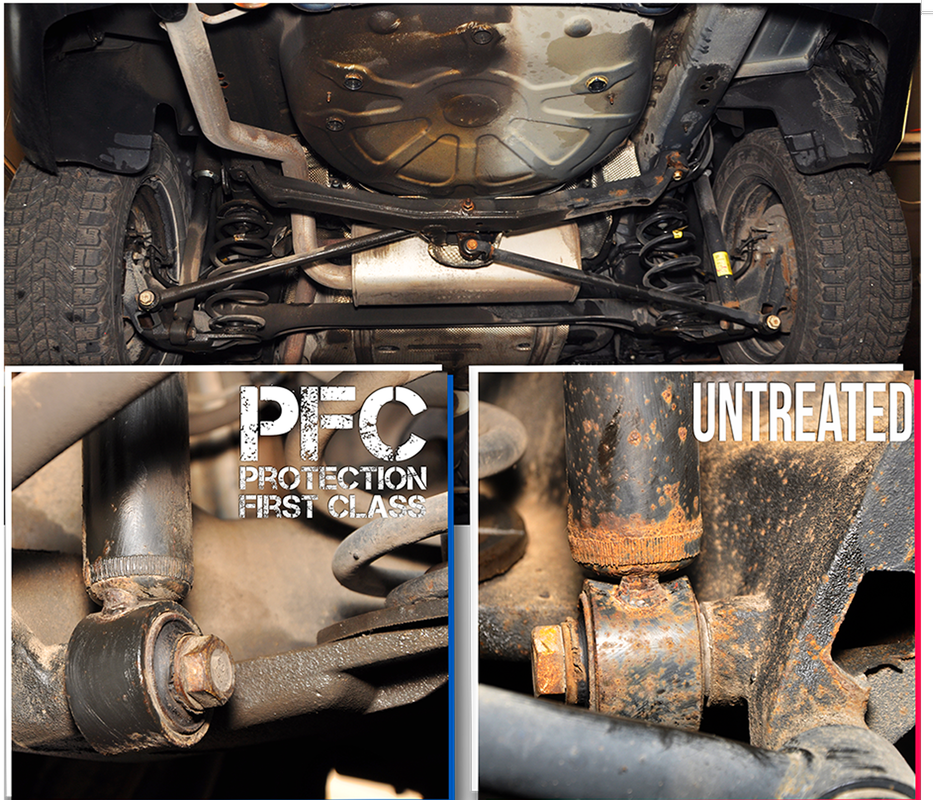 Undercoating and Rust Proofing
Lanolin-based rust protection for the frame of your vehicle in the harsh northeast winter.
Check it out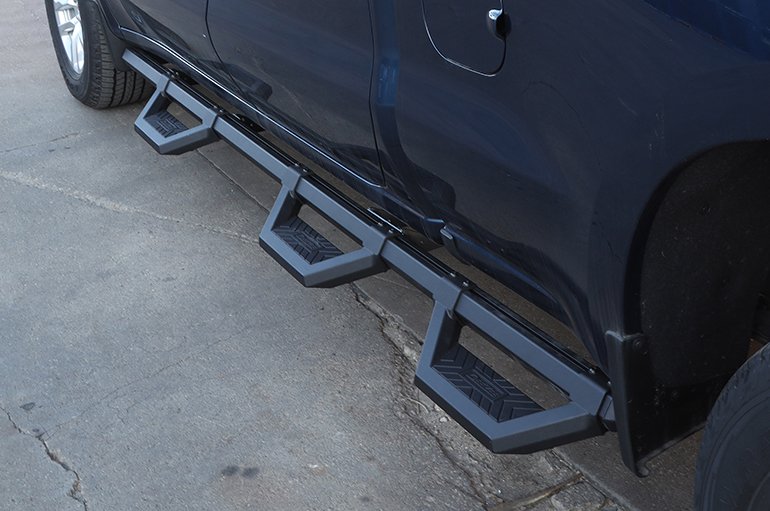 Running Boards
Quality running boards and nerf bars from DeeZee, AMP PowerStep, and LUND.
Check it out
---